Top 7 Typing Jobs from Home
Date: Oct 09, 2022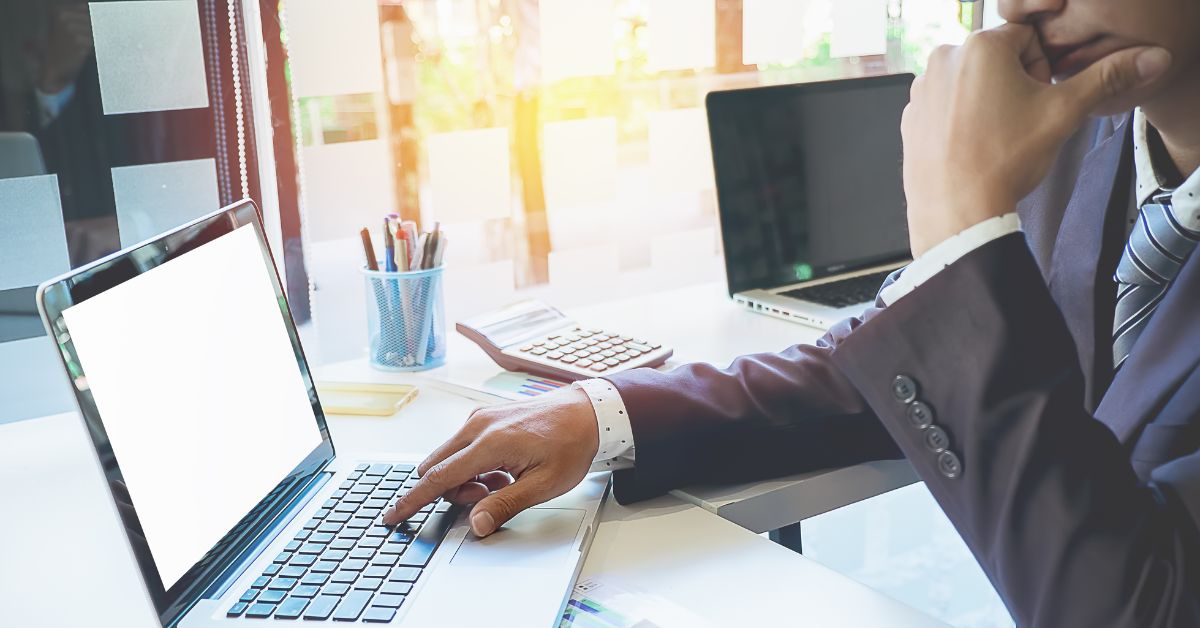 You can make a great living from the comfort of your home that fit your skills and schedule. Freelancing or having a remote job has many benefits apart from no commute and saving you transportation or gas money. It also lets you be with your family while earning a living. One of the easiest ways to launch your freelancing career is to start by landing typing jobs from home.
This article will introduce you to the seven best typing jobs from home and give tips to succeed. We have also listed some freelancing sites where you can find such jobs.
Top 7 Typing Jobs From Home
◾ Data Entry
◾ Online Chat Support/ Live Chat Support
◾ Transcription
◾ Captioning
◾ Community Moderator
◾ Virtual Assistant - Administrative Assistant
◾ Product Lister
Data Entry
Today, many companies rely on massive data to make informed decisions about their businesses. One of the level-entry remote jobs you can apply for is the Data Entry Clerk job. As a data entry clerk, you will need to input or type the data you gather from different sources into your company's database. Examples of data can include names and contact information of customers and sales reports from various company branches, research results of a feasibility study, and many other types of data depending on the industry of the company you are applying to.
The typical tasks include gathering, sorting, and organizing; typing all the gathered data into the company's database; cleaning the data (no repetitions, inconsistencies, and incorrect entries); backup the data; and providing data promptly while carefully adhering to the guidelines.
Since you will be mainly handling confidential data, you might need to sign a Non Disclosure Agreement (NDA) with the recruitment officer before starting your job. You need to be reliable and work with integrity. You might be working with different personnel, so being a team player and good communicator will be advantageous. It would be best if you had a keen eye for details since your work will be the basis of strategies and decisions of the management.
Online Chat Support/ Live Chat Support
There has been a steady demand for Online Chat Support personnel because consumers now use their mobile phones for almost any transaction. This opens a lot of opportunities for those who want to work remotely. An Online Chat Support personnel handles all customer concerns, such as inquiries, service and product returns and refunds, troubleshooting the customer's technical problems, etc.
The tasks may vary from the hiring company's industry, but it is pretty standard to accurately and efficiently document your conversation with the customer. You must be a multi-tasker and have good computer skills to succeed in this job. Hiring companies often provide training to ensure you are ready to deal with customers. The company may give scripts to ensure its standards and protocols are maintained so that the company's reputation and branding are not compromised.
Having patience and servanthood will help you succeed in this job. Expect that there will be difficult customers to handle, so you must keep in mind to remain calm and respectful. Communicating well with your customers entails understanding their needs and setting expectations when chatting. This way, it would be clear for both of you what you can only achieve during the chat.
Knowing your products and services well will help you serve your customers better because most questions require you to give the correct product/ service information.
Transcription
A transcriber listens to an audio recording and types the conversations or proceedings. Some clients require that you clean the transcription by removing verbal clutches such as "ah", "you know", "hmmm,"; or anything that does not add value or is essential to the message. Some would want a verbatim written copy of an interview or meeting.
You will also need to write time stamps for every different thought or speaker. For example, an interviewer asks questions about AI's future in the textile industry at 1:05 minutes in the transcript; this should reflect on your transcript report.
Apart from fast and accurate typing skills, you must also have good research skills. You will often need to verify the information because the audio recordings' clarity is not guaranteed. Some interviews are done on the street, while there will be times you will be asked to transcribe a meeting where two to three people speak simultaneously. So, Google will be your best friend since you must recheck the information you heard.
Good grammar skills will also help you perform well because clients can ask you to edit the transcripts. Just like the Date Entry Clerk, you will need to keep the information on the recording fully confidential.
Moreover, you will need a good headset and a program/ software such as Audacity to remove any background noise from the audio recording. Your ears would thank you for the clean recording!
Captioning
Yes, you read that right; there is a job such as captioning or writing descriptive captions. The media, including the internet, has become more inclusive by providing captions to images and videos, which is excellent news for people with hearing problems. The smart technology of websites, especially Google, allows the blind to hear the description of the image shown on a website; this description is called Alt-Text. These advancements and changes bring opportunities to those who want typing jobs from home.
Some caption writer's tasks include:
◾ Describing music and background noises.
◾ Write captions for audio-visual records and graphic images.
◾ Ensure correct synchronization of the caption to the dialogues in the video.
◾ Edit captions for correct grammar and clarity.
◾ Translate local languages to English.
While it is similar to transcription, it needs more details since you are dealing with both the audio and the visual elements. Alt-text writing is more straightforward, and you will need a rich vocabulary for this type of job.
Online Community Moderator
An Online Community Moderator's role is vital in ensuring a safe environment for its consumers/ users and maintaining the company's reputation. They ensure that the company guidelines are being met and the exchanges in the community forums are within legal bounds. They process issues and address them by following the guidelines. They review all user-generated content and coordinate with the legal team in case there are potential legal issues. Part of the task is gathering insights/ feedback from the community regularly and submitting it to the company's community team.
The goal is for the company's brand and reputation to remain good by ensuring the consumers/ users are satisfied with the products or services and their needs are met.
A community moderator must be knowledgeable of legalities. They should have a full grasp of the company's mission and find the alignment with the target users' needs and their culture. Community moderators should possess excellent communication and coordination skills and have a good understanding of customer service principles.
Virtual Assistant - Administrative Assistant
Virtual Assistance is a popular work-from-home hob. The responsibilities vary on what type of virtual Assistance the client needs. However, an administrative assistant could be a good start if you are interested in typing jobs from home.
Examples of tasks include typing a PDF document into a word file, creating meeting reports, note-taking for a client during meetings, creating PowerPoint presentations, checking emails and sorting messages, scheduling appointments, updating a database, and other administrative tasks.
Virtual Assistance is excellent for beginners as it will allow you to experience working on diverse tasks until you find your niche. It can also pay well!
Product Lister
Shopping online is now part of our routines. We purchase various kinds of products, from tech products to consumer goods, such as food, in online shopping platforms like Amazon. It is not a surprise that businesses now use these platforms to sell their products.
Like Live Chat Support, there is consistent demand for a product lister. A product posts a list of products on online shopping sites, writes descriptions/ details of products, and needs to check the product inventory from time to time. The goal is for your description and product listing to attract potential customers and convert them into buyers.
To be a good Product Lister, you should have good research skills to accurately and concisely describe the products. You should also know how Search Engine Optimization (SEO) works so your posts can rank higher. You can think of it as "what would I type in the search bar if I were to purchase this product? what keywords will I use when searching for it?". Keep abreast of the trends to better position the products your client is selling in the market.
Where Can You Get Typing Jobs From Home?
◾ Upwork
◾ Fiverr
Conclusion
Earning a living these days would not require you to leave the comfort of your home. You can make a good profit by working remotely; typing jobs from home is a good start. You can try applying as a data entry clerk, online chat support, transcriptionist, caption writer, online community moderator, virtual administrative assistant, or product lister.
All the work-from-home jobs we have listed require proficient to expert typing skills. We highly encourage you to start learning how to touch type and practice touch typing. There are many websites where you can practice typing and even learn typing while having fun by playing typing games.
We wish you all the best and hope you will land your ideal work-from-home job soon!