Top 9 Freelance Writing Jobs That Pay Well (2022)
Date: Nov 07, 2022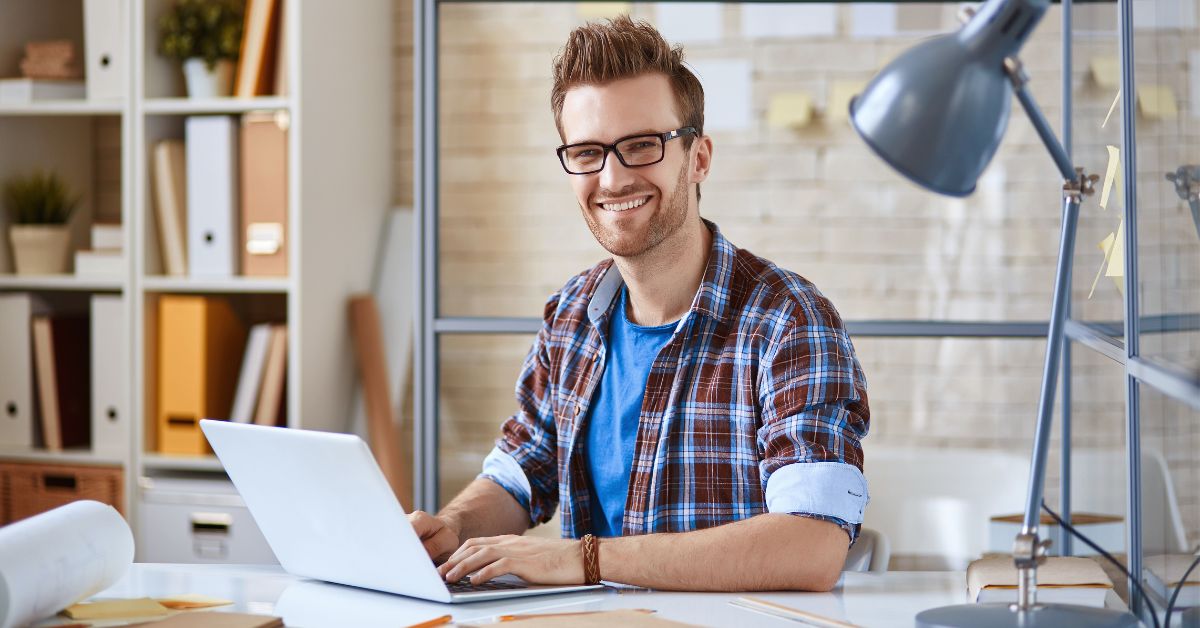 If you are a freelance writer, you know that the job market can be challenging. It is hard to find well-paying gigs, and even when you do, it is hard to tell if the client will follow through and pay you what they promised.
In this blog post, we will explore the top 9 freelance writing jobs that pay well in 2022. We will also give you tips on landing freelance writing jobs. So if you want to know which writing jobs are in demand, read on.
Top 9 Freelance Writing Jobs That Pay Well (2022)
◾ Copywriting
◾ Blogging/ Content Writing
◾ YouTube Script Writing
◾ UX Writing
◾ Technical Writing
◾ Editing and Proofreading
◾ Grant Writing
◾ Corporate Communications
◾ Academic Writing/ Research Writing
Copywriting
If you are registered in Upwork and have been searching for jobs, there is a high probability of encountering a Copywriting job opportunity. Even before the digital age, businesses used copywriting to catch the attention of their target customers and drive them to make decisions favorable to their business.
Neil Patel, one of Forbes' top 10 web marketers, describes copywriting as goal-driven, aiming at readers to take action, specifically purchase a product or avail of services.
You must get through readers' minds and appeal to their emotions by writing creative call-to-action lines. What would make them click? What would make them try a service or book an appointment? What can I say to engage them?
Copywriting has many niches. However, niches like real estate, digital marketing copy (social ads, google ads, etc.), Amazon/Shopify/eBay, and tech products like software or apps are more in demand this year. Also, email marketing is one of the must-have skills for copywriters; whatever niche you plan to pursue, you must have this skill.
Copywriting jobs offer an average base pay of 30,000 to 35,000 per month, depending on your experience.
Blogging/ Content Writing
If you are good at writing and have a passion for a particular subject, blogging might be the perfect freelance writing job. There are many different types of blogs, so you can choose to write about whatever interests you. And, because blogging is so popular, there is a good chance you can find paid work doing it.
However, the challenge is having your blog posts rank in Google, YouTube, Bing, and other search engines. This is where Search Engine Optimization (SEO) skills come in. As a blogger/ content writer, you need to know how to conduct keyword research and optimize your page by writing content that answers queries or provides solutions to users.
For example, your client assigned you to write about the best instant coffee brands. Start by searching for the keywords users type in the Google search box. Some keyword research tools are available for free such as Wordstream, Google Search Console (ask your client for access), Ahrefs, Wordtracker, and Google Search Console. You can use these tools to help you strategize your content; ideally, select keywords with high volume and low competition. Use the keywords and include them either as headers or mention them in the body of your blog post.
The Google bots will crawl to your site by detecting the keywords you use in your post. This is how your blog post can appear on a Google search page when a user searches for the topic you wrote about, in the example above, "the best instant coffee."
The average salary of Content Writers in the Philippines is Php 34,000 for beginners, but it can reach up to Php 60,000 for those who are seasoned writers.
YouTube Script Writing
According to Search Engine Journal (SEJ), YouTube is the second most used search engine, Google being the first. YouTube records over one billion hours of video views each day, and more than two billion users log-in monthly.
It is no surprise that many ventured into YouTube content creation. Because of this, there is also a demand for YouTube Script Writers. Videos are good at increasing your business's visibility, engaging potential and existing clients, and converting potential ones into loyal customers.
You need to know your buyer's persona to make good video scripts. What is buyer persona, you ask? Amy Wright, a Content Marketing Consultant, wrote in Social Media Today that buyer personas are researched-based descriptions of your ideal customers, their lifestyle, their challenges, and how they make decisions.
Your buyer's persona should fit the script you write to suit their taste, the language and tone they use, their availability (length of the video), and their struggles. Of course, you will not be planning and determining this by yourself. Your client/ boss will likely provide you with their buyer's persona, and you just have to write a script that suits it.
A YouTube script writer can earn well- an average of $4,999 per month or Php 274,945 per month! This rate is comparatively impressive. So start polishing your script-writing skills and land a YouTube Script Writing job.
UX Writing
UX stands for User Experience. The digital products consumers buy often come with descriptions and instructions that guide customers in using and interacting with digital products they buy. UX writers craft those instructions and product guides to help customers understand the digital product better and enable them to maximize its use.
Bobbie Wood of UX Content Collective said:
"UX writing is important because it creates a clear and meaningful conversation between the user and the product. Without that connection, the user can become lost and leave your product for a competitor who can help them. UX Writers prevent poor user experiences with guidance, information, and error-repair messages."
If you have a tech background, this might be one of the best ways to launch your freelance writing career. You can also enroll in UX Writing online courses for a stronger foundation that will help you serve your clients better. You can check out studies from UX Content Collective, Udemy, and Coursera.
Since this is the tech industry, the pay is also comparatively high, with an average of $58 per hour or Php 3,190 per hour.
Technical Writing
What does a technical writer do? A technical writer primarily writes documentation of business processes and packages them into different manuals and guides. The type of manuals can be instructional, training, troubleshooting, and user manuals. Technical writers should be good at breaking down complex processes into information bites that will not confuse end-users.
For example, a tech company released a new update for its customer management software. Technical writers often write released notes by stating the changes and comparing them to the previous version, how to use the new features or how the end-users can leverage the new features for their business.
In the academe, technical writers are tasked to process technical information like research results and create other forms of materials suitable for non-technical readers following a specific style guide.
The average monthly salary of a technical writer in the Philippines is Php 33,000.
Editing and Proofreading
There are various types of editing jobs available for freelance writers. Here are some of them:
◾ Copy editing: Your main task as a copy editor is to ensure that articles or written materials are free of errors and inconsistencies and are ready for publication, posting, or printout.
◾ Developmental editing: A developmental editor closely works with a writer to help them improve their work's overall structure and content. Writers who publish books commonly hire developmental editors.
◾ Line editing: A line editor focuses on improving the flow and readability of a piece of writing. They may make changes to sentence structure, word choice, and other elements to make the writing smoother and easier to read.
◾ Proofreading: A proofreader checks a piece of writing for any final errors before publication. They ensure that all spelling, grammar, and punctuation mistakes are corrected.
There are also job opportunities called Transcription Editor. Businesses invest in AI software that transforms audio recordings into texts. Often, the transcriptions generated by AI software are not accurate. This is where the role of a transcription editor comes into play. Part of the task is listening to the audio recording and checking the AI-generated transcripts for incorrect inputs. You must be patient and befriend google as you will have to verify information from time to time, especially proper names.
Editors and proofreaders also have opportunities to work in academic and research institutions. Often, these institutions hire technical editors and proofreaders for their research papers strictly following a particular style guide, such as American Psychological Association (APA), to prepare the research paper for journal publication.
The average base salary of Editors and Proofreaders in the Philippines is Php 25,000.
Grant Writing
One type of writing job that can be very lucrative is grant writing. Grant writers are responsible for writing proposals that convince potential donors to give money to a particular cause or organization.
Grant writers typically charge by the project or by the hour, and rates can vary widely depending on the complexity of the project and the writer's experience. In the Philippines, the average base salary of a Grant Writer is Php 43,000. However, grant writers with a proven track record of success can easily command high hourly rates or fees per project.
If you're interested in pursuing a career in grant writing, you should keep a few things in mind. It is essential to have excellent research and writing skills. You will also need to be familiar with the grant-making process and understand potential donors' needs.
If you have these skills and are passionate about making a difference, grant writing may be the perfect freelancing gig!
Corporate Communications
Corporate communication is one of the most important aspects of any business, and it's also one of the most rewarding freelance writing jobs that pay well. As a corporate communications specialist, you'll be responsible for creating and executing communication strategies that support your client's business goals. Your concern is to keep the credibility and maintain the consistency of your company's branding in all public relations publications. Your tasks can include developing content for websites, social media, marketing materials, and more.
You must understand the latest digital marketing and corporate communications trends to succeed in this role. You should also be able to work independently and manage multiple projects simultaneously. If you have these skills and are looking for a challenging and rewarding freelance writing job, then a career in corporate communications may be right for you.
The average pay of a Corporate Communications Specialist is Php 35,000.
Academic Writing/ Research Writing
As an Academic Writer, you will mostly work with a research team in academic or research institutions. Your involvement in the research phase can determine the scope of your job as an Academic Writer. For example, if you are in the early stage of research, you are expected to conduct a Review of Related Literature. You should exhaust all related references to the study and ensure their validity. You can also be asked to develop a research instrument with your team.
You are expected to be detailed oriented, ensuring that you adhere to the set style guide of your institution. You should also possess good analytical skills because you will need to process data and write its meaning in connection to the focus of the research or the questions the study seeks to answer. Your writing style should be formal and objective (opinion-free).
Depending on your experience and niche, you can earn from Php 20,000 to Php 48,000 monthly as an Academic/ Research Writer.
Conclusion
There's no doubt that freelance writing is a great way to make money. And, as the demand for quality content continues to grow, there's no shortage of freelance writing jobs. Whether you're a seasoned pro or just getting started, you can explore remote Copywriting, Content writing, YouTube script writing, UX Writing, Technical Writing, Editing and Proofreading, Grant Writing, Corporate Communications, and Academic Writing/ Research Writing jobs.
We hope that this list encouraged you to pursue your writing career. Let us know if you have questions or ideas to share.