Top 7 Popular Jobs That Require Typing Skills
Date: Aug 22, 2022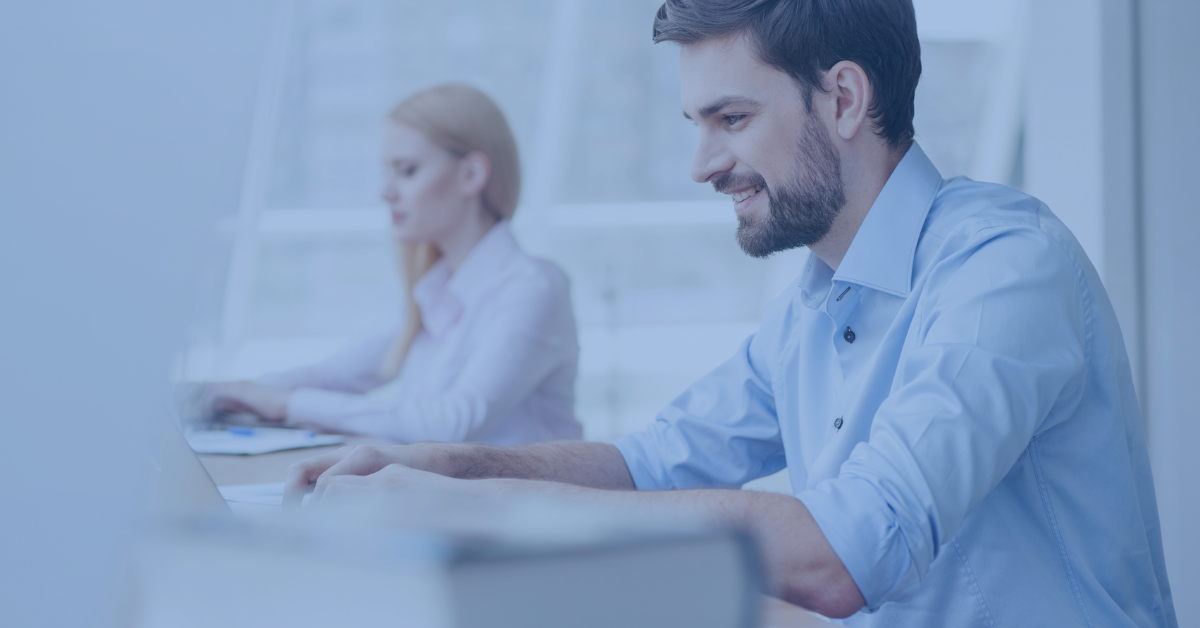 The world around us walks fast toward technological advancement, and as we face a few challenges, there are also loads of opportunities that come alongside it. Typing is eventually one of the skills that will be required when looking for jobs that can make ends meet. You will then have an edge and a better shot at these businesses if you have the best skills in typing. If you are ready, here are the top seven (7) popular jobs that require your typing skills.


What Are The Top 7 Popular Jobs That Require Typing Skills?
◾ Customer Care Representative
◾ Virtual Assistant
◾ Subtitle/ Caption Editor
◾ Audio Transcriber
◾ Proofreader
◾ Data Entry Clerk
◾ Writer


Customer Care Representative
With compensation that earns you a living, you will be assigned with a primary role to provide support over the phone, chat, and email. You will answer customer questions and concerns, process customer payments and returns, and explain the features and benefits of the products and services that you are providing. This work may take a lot of speaking engagement to your customers, but also a lot of typing is required.
Visit: https://www.upwork.com


Virtual Assistant
A virtual assistant obligation is to assist customers with organizational, administrative, and secretarial tasks. You will be creating reports, scheduling appointments, responding to emails, managing calendars, supporting marketing on several social media platforms, create channel posts to schedule and arrange trips. Some virtual assistants provide general support, while others are specialized in specific areas like finance or marketing.
Find something interesting about Virtual Assistants here: https://thehappywahm.com


Subtitle/Caption Editor
This is where video editors need to coordinate with people with the skills in typing to get their show on the road. Subtitle or Caption Editor writes text on the screen that appears on television and computer screens. You will be listening to many audios if you are to do this job. You will be transcribing from those audio materials to subtitles/captions that are readable to the people that are watching/reading.
See: https://www.rev.com/freelancers/captions


Audio Transcriber
Closely related to an editor, the transcriber also listens to a lot of audio. You will be transcribing audio and encoding it in text form and sending it back to their clients. You will listen to live procedures or audio and video recordings and create documented versions of them. Those working in the legal and medical fields require specific skills and training to do the job effectively.
Check: https://www.civimom.com


Proofreader
Although this job is by nature, not primarily into typing, being a proofreader also requires typing skills. You will be reviewing the documentation and identifying errors. You will look for spelling and grammatical errors, as well as punctuation problems. You will need to fix any type of error before sending the final document to editors, and it will come in handy if your typing skills are at their best to finish your job efficiently and effectively on time.
Check: https://www.fiverr.com


Data Entry Clerk
You will be responsible for transferring paper formats to a computer file or database system, as well as entering detailed customer information that is provided directly in electronic form. You must be responsible for inserting customer and account data by text-based and numeric information from source documents within a time limit. Compile, check for correctness, and prioritize information to prepare source data for computer input. Check data for flaws or errors, fix incompatibilities where possible, and verify the output. You will find incomplete documents and get detailed information, apply data programming techniques and procedures and will generate reports, save completed work to a specific location, and perform backup operations. This will take a lot of typing on your end to make sure everything is in its place.
Visit: https://ph.indeed.com


Writer
Writers are professionals who benefit from their good typing skills. With millions of blogs that are available online, there is a strong demand for people with good writing skills. Knowing how to type well and quickly can help you complete these writing tasks quickly.
Check on the website: https://yonipp.com
Conclusion
With all these job descriptions on the list, a typing skill would come in handy if perhaps one or two of these interest you. There are assuredly more jobs you can find that will require a skill such as typing to make the business done. So don't just sit and do nothing, try them out for yourself.