The Top 11 Richest Writers in the World (2022)
Date: Nov 14, 2022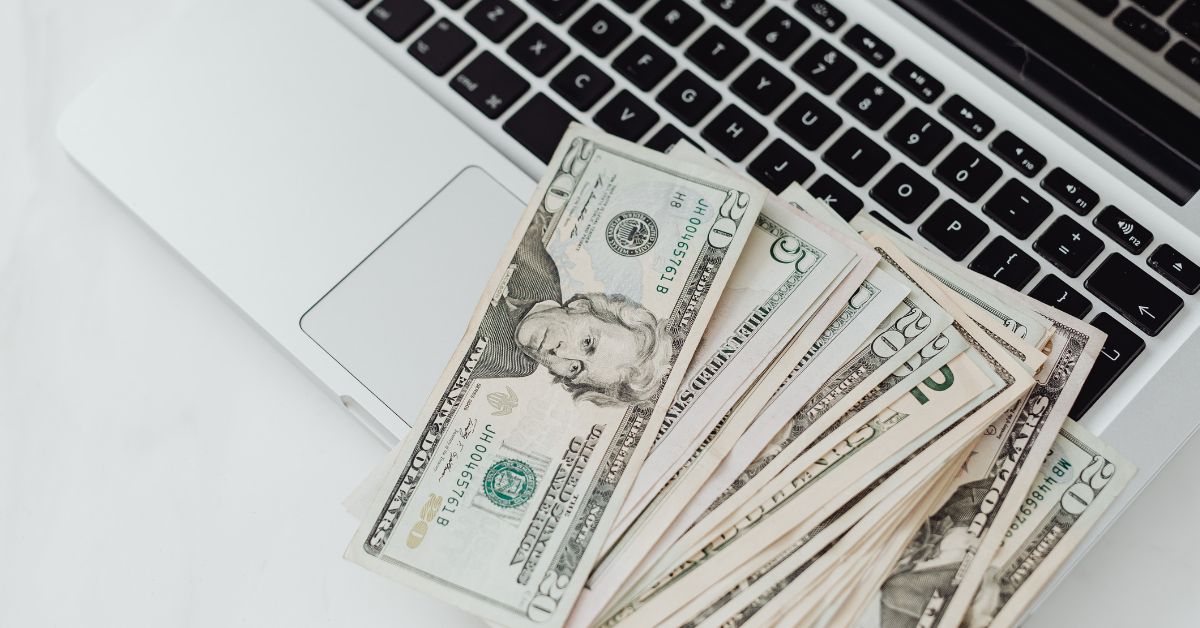 As the world becomes increasingly digitized, it is no surprise that the written word has begun to follow suit. A recent study has shown that the average person spends nearly three hours reading on digital devices daily. With this increase in digital reading comes a demand for quality writing. And as the need for quality writing increases, so does the pay. In fact, some of the richest writers in the world are now making more money than ever.
So, who are these talented writers? In this blog post, we will take a look at the top 11 wealthiest writers in the world as of 2022. From spy thrillers to romance novels, these are the people who are making a killing from their words.
The top 11 Richest Writers in the World (2022)
◾ J.K Rowling
◾ James Patterson
◾ Stephen King
◾ John Grisham
◾ Dan Brown
◾ Nora Roberts
◾ Danielle Steel
◾ Janet Evanovich
◾ Stephenie Meyer
◾ Anne Rice
◾ E.L James
J.K. Rowling
J.K. Rowling is a British novelist, screenwriter, and producer best known for writing the Harry Potter fantasy series. The books have sold over 500 million copies, translated into over 80 languages, and made into eight blockbuster films. She has also written two adult novels, The Casual Vacancy, and The Cuckoo's Calling, under the pseudonym Robert Galbraith.
Harry Potter has captured not only young audiences but adults alike. So what is it about Harry Potter that has made it so popular? There are many factors, but one of the most important is undoubtedly magic. Hogwarts School of Witchcraft and Wizardry is where anything seems possible, and readers can escape from their ordinary lives and experience something truly magical.
The characters are also another big part of the appeal. Harry, Ron, and Hermione are very relatable, and readers can easily see themselves in their shoes (or wizard robes). They go through many emotions over the series, from happiness and excitement to sadness and fear, making them even more believable and likable.
Last but not least, J.K. Rowling is a brilliant storyteller who knows how to keep her readers hooked. The plots are always full of twists and turns, leaving us eager to find out what happens next. It's no wonder that Harry Potter has captured the hearts and minds of people all over the globe - it really is magical!
In addition to her writing success, Rowling is also a philanthropist. She has donated millions of dollars to charities, including literacy programs and multiple sclerosis research. She has also founded her charitable organization, Lumos, which works to end child exploitation and trafficking.
James Patterson
James Patterson is an American author who has written some of the best-selling books of all time. He is best known for his Alex Cross series, which has sold over 100 million copies worldwide. Patterson has also written many successful series, including the Women's Murder Club, Michael Bennett, and Maximum Ride.
James Patterson's writing style is famous for several reasons:
His novels are fast-paced and action-packed, which keeps readers engaged.
He often writes from the perspective of multiple characters, giving readers a more well-rounded view of the story.
Patterson's use of cliffhangers and twists keeps readers coming back for more.
Many of Patterson's books feature interesting and unique characters that keep readers coming back for more. One of the most famous examples is Alex Cross, a homicide detective featured in more than 20 of Patterson's novels. Cross is a complex and compelling character who always seems to find himself in the middle of dangerous situations keeping readers on their toes.
Other memorable characters include Michael Bennett, an NYC cop with 10 kids, and Women's Murder Club members Lindsay Boxer, Yuki Castellano, and Cindy Thomas. These characters are all likable and relatable, yet also fascinating in their ways. It's no wonder readers can't get enough of them!
In addition to his writing career, Patterson is a philanthropist and has given away millions of dollars to education and literacy causes.
Stephen King
Stephen King is an American author of horror, supernatural fiction, suspense, science fiction, and fantasy. His books have sold more than 350 million copies, many of which have been adapted into films, miniseries, television series, and comic books.
King has published 58 novels, including seven under the pen name Richard Bachman and six non-fiction books. He has written around 200 short stories, most of which have been collected in book collections.
Stephen King's writing style has been described as "conversational" and "accessible." His novels often focus on ordinary people in extraordinary situations, and King frequently uses supernatural elements in his stories. His unique perspective on the world has shaped his writing, and his ability to evoke fear, suspense, and emotion in his readers is unparalleled.
King has received multiple awards for his work, including the World Fantasy Award for Life Achievement (2004), the Bram Stoker Award for Lifetime Achievement (2007), and the National Medal of Arts (2015). He has also been inducted into the Science Fiction Hall of Fame (2003) and the Horror Writers Association Hall of Fame (2015). In 2015, the National Medal of Arts from President Barack Obama awarded King for his contributions to literature.
John Grisham
John Grisham is an American author, lawyer, politician, and activist best known for his popular legal thrillers. He has sold over 275 million book copies worldwide. In 2018, Forbes estimated his net worth to be $320 million.
Grisham's novels are based on real-life cases he has covered as a lawyer or journalist. He often writes from the perspective of an underdog protagonist who is fighting against injustice. His fast-paced and suspenseful writing style makes his books hard to put down.
Many of Grisham's novels have been turned into blockbuster movies, including The Firm, The Pelican Brief, A Time to Kill, and Runaway Jury. He has also written non-fiction books about the death penalty and insurance fraud.
Apart from penning best-selling books, Grisham served as a member of the Mississippi House of Representatives and a public defender. He is an active philanthropist and supports many causes, including literacy programs and children's hospitals.
Dan Brown
Dan Brown is an American author best known for his thriller novels, The Da Vinci Code and Angels & Demons. His books contain fast-paced plots, historical settings, and religious themes.
Since its publication in 2003, Dan Brown's The Da Vinci Code has become one of the most popular novels, selling over 80 million copies worldwide. The book has been translated into 44 languages and adapted into a major Hollywood film.
The book's popularity is due to several factors:
The book is a page-turner with an intriguing plot that keeps readers hooked from beginning to end.
The book touches on several controversial topics, such as the true nature of the Holy Grail and the existence of Jesus Christ, which generate discussion and debate.
The book's setting is iconic locations, such as Paris and London, which add to its appeal.
Whether you love it or hate it, there's no denying that The Da Vinci Code is a phenomenon. And with Brown's new novel, Origin, set for release later this year, it looks like the popularity of his books is showing no signs of slowing down.
With his book success, Brown is one of the World's wealthiest writers, with an estimated net worth of $80 million.
Nora Roberts
Nora Roberts is one of the most prolific and best-selling authors of our time. Roberts is an American author of more than 225 romance, mystery, and science fiction novels. But what is it about her writing that has made her so popular?
For one, Roberts is a master storyteller. Her stories are always full of suspense, romance, and intrigue, making them impossible to put down.
Her prose is beautiful and lyrical, and she has a way with words that few other authors can match. Her writing style pulls readers into her stories and makes them feel like they are alongside the characters.
Finally, Roberts is simply a fantastic author who has something for everyone. Whether you are looking for a heart-pounding thriller or a touching love story, she has a book that will suit your taste. And with such a vast backlist of titles, there is always something new to discover in her work.
She is one of the World's wealthiest writers, with an estimated net worth of $410 million. Roberts was born in Silver Spring, Maryland, and raised in a rural area of Montgomery County. She began writing when she was nine and sold her first novel when she was 28.
Danielle Steel
Danielle Steel is an American novelist who has written over 150 novels. Her books have been translated into 42 languages, and she has sold over 800 million copies of her books. She is the fourth wealthiest writer in the World, with a net worth of $385 million.
Danielle Steel's writing style is often criticized for being formulaic and predictable. However, her fans argue that her writing is easy to read and provides an escape from reality. Her novels often feature wealthy characters and luxurious settings, which appeal to many readers.
Danielle Steel was born in New York City on August 14, 1947. Steel began writing stories when she was eight and wrote her first novel when she was 18.
Janet Evanovich
Janet Evanovich is an American novelist who writes the Stephanie Plum series. She has sold over 75 million books and has a net worth of an estimated $75 million.
Janet Evanovich's books are full of exciting and lovable characters. The main character, Stephanie Plum, is a sassy and smart bounty hunter who always seems to get herself into trouble. Her sidekick, Lula, is a plus-sized former prostitute with a gold heart. Rounding out the main cast is Grandma Mazur, Stephanie's foul-mouthed but loving grandmother; Morelli, Stephanie's on-again, off-again boyfriend who is also a police officer; and Ranger, the enigmatic owner of a private security firm who seems always to be there when Stephanie needs him.
The supporting cast of characters is just as lovable and quirky as the main cast. From Stephanie's eccentric neighbors to the various criminals she captures, Evanovich populates her books with people readers cannot help but fall in love with. It's no wonder that her books are so popular - they're funny, fast-paced, and full of great characters.
Evanovich's novels have been consistent bestsellers since her first book, One for the Money, in 1994.
Stephenie Meyer
Stephenie Meyer is an American novelist and film producer best known for her vampire romance series Twilight. The four books in the series have sold over 100 million copies worldwide, with translations into 37 different languages.
Meyer was born in Hartford, Connecticut, and grew up in Phoenix, Arizona. She attended Brigham Young University in Provo, Utah, where she received a bachelor's degree in English. After graduation, she worked for a time as a freelance editor before she began writing full-time.
Meyer's first book, Twilight, was published in 2005 and immediately became a bestseller. The sequels New Moon (2006), Eclipse (2007), and Breaking Dawn (2008) were also hugely successful, making Meyer one of the richest writers in the World. In addition to her writing income, Meyer also earned from Twilight movies, which have grossed over $3 billion at the box office worldwide.
Anne Rice
Anne Rice is one of the most popular authors of our time. She is known for her vampire Chronicles and had movies and TV show versions. From her dark and mysterious writing style to how she creates unforgettable characters, many factors contribute to her success as an author.
Anne Rice's writing style is "lyrical," "poetic," and "evocative." She is known for using flowery, descriptive language and her ability to create a sense of atmosphere and mood in her books. Many readers find her writing style hypnotic and mesmerizing, and it is one of the things that makes her novels so captivating.
Forbes magazine named Anne Rice as one of the richest writers in the World, with an estimated net worth of $60 million in 2018.
E L James
E L James is a British author and film producer. She is best known for her bestselling novel Fifty Shades of Grey and its sequels, Fifty Shades Darker and Fifty Shades Freed. Her books have been translated into 50 languages and have sold over 125 million copies worldwide.
James was born in London and grew up in Buckinghamshire. She graduated from the University of Kent with a degree in History. After working as a television executive, she wrote her first book, Twilight fan fiction, which became the basis for the Fifty Shades trilogy.
James has been ranked as one of the wealthiest authors in the World by Forbes magazine, with an estimated net worth of $85 million.
Conclusion
Whether you are an avid reader or an aspiring published writer, the authors we listed can be good sources of inspiration. Those writers are not only the richest writers in terms of their net worth but also rich in ideas!
Did your favorite author make it on the list? Tell us about your favorite book genre in the comment section.