The 5 Best Typing Jobs Online That Pay Well In 2022
Date: Aug 19, 2022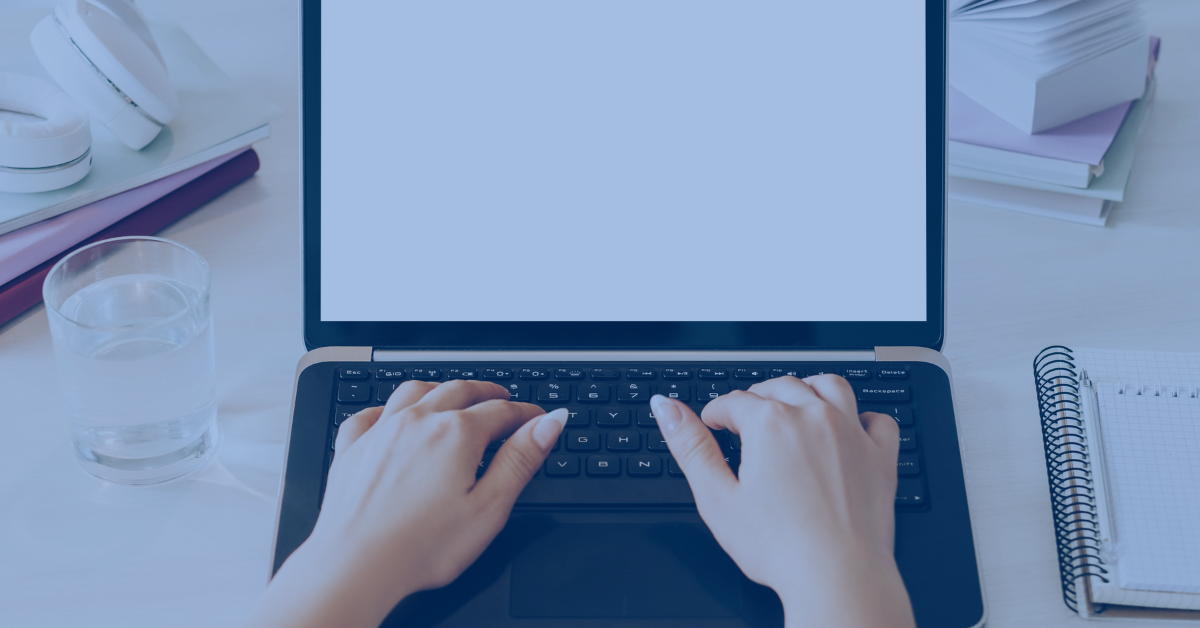 You may not notice it but most of the time, you are typing. May it be passing a requirement for school, an email that you will be sent to your boss at work, a long and heart-melting chat to your family, a plain text message to your friend, or even a cruel statement on your opponent in an online game. All of that depends on your ability to type.
Nowadays, typing had become more fun. It has now been incorporated into games to make learning more entertaining. Furthermore, you can now earn by typing! If this interests you, here are the 5 best typing jobs online that pay well.


What are the 5 Best Typing Jobs Online That Pays Well?
◾ Blog Writer
◾ Caption Editor
◾ Transcriber
◾ Data Entry Specialist
◾ Virtual Assistant


Blog Writer
If you are looking for a job where you can work with ease, work at your pace, and do it while enjoying the perks of being with your family and friends, this job suits you. This is one of the highest paying jobs online and if you just have an artistic and inventive perspective in life, you can create a blog of your own or even participate in other existing blogs. Blogs can differ from topics of interest and attention but with much effort, you can type in one blog for a sample and be paid for it. You just need to be knowledgeable about the blog that you are writing, or be good at researching your topic online. To be able to write a good blog, you must focus your time on mentioning emphasis on specific texts and make your blog readable to the general audience.


Caption Editor
This job's primary task is to edit subtitles/captions. You must edit, reformat and create captions from video screens and spot time codes for effective editing. This is usually challenging for first-timers but you will get the technique as you grow in this work. You will be correcting report errors in English grammar such as spelling, punctuations, context, and sentence structure, and you will do that in accordance with client specifications. Being detail-oriented can help you provide quality checks for all assigned files. You will also confirm the delivery of assigned files and monitor the observance of defined company policies, and procedures to drive continuous improvement. This may seem to be a lot but the clients will guide you accordingly.
Transcriber
Transcribers listen to live procedures or audio and video recordings and create documented versions of them and they use various software and can also perform administrative tasks. Understanding your client's specifications, and an awareness of any formatting requirements must be done before completing the transcription. You will thoroughly complete transcriptions in a timely manner and check drafts for spelling, grammatical or formatting errors, and other inconsistencies. Comply with all confidentiality policies and respect confidential information with your clients to maintain harmonious relationships and stay up-to-date on transcription. Depending on a given urgency from the client, you can work at your own pace if you will look for more transcriptions online. You can make a lot of clients from different companies if you are excellent in your typing skills since the focus of most of the customers is to get this job done as fast as possible.
Data Entry Specialist
Your three (3) tasks as a Data Entry Specialist are monitoring the timely entry of customers and accounts data from source documents, gathering, verifying the accuracy, and sorting information to prepare source data for computer input and checking data for defects and errors, fix incompatibilities, and validate output. This will be the basic level specialist, which will require a tremendous skill in typing and organizing so that you can easily extract information whenever the need arises.
For an efficient outcome, you must record data in appropriate databases in a timely and accurate manner. Identify and correct errors, promptly report them to relevant parties if necessary, and gather information quickly to ensure that company databases are up to date and accurately reflect the developments, updates, and transactions being made. You should be focused, hardworking, energetic, and have excellent interpersonal skills that will help you go through teams that you will be working with.
Virtual Assistant
Qualified personnel for his position should arrive on time for scheduled meetings and litigation. Attend refresher workshops when needed. Communication with customers or managers when problems arise. Send the finished design to the client and fix any errors based on their feedback. You are to basically assist customers or companies with their organizational, administrative, and secretarial tasks.
The thing about most virtual assistants is that these professionals come from different parts of the world, bringing diversity and saving companies operating costs up to 75% (compared to full-time employees). You will provide help to businesses, companies, and clients and save valuable time and free up their schedules for other key activities. This job has been in-demand for the last 3 years after the pandemic strikes and this will become a more valuable asset since it can cut some major costs for the company.
Conclusion
You can look for a lot of online jobs that pay much if you will just be patient in finding one that will work on your terms. I hope that this list helped you in a way in looking for employment where you can be the best. Always remember that it is also important to consider some other factors (working environment, co-workers, etc.), which will help you flourish as an individual living and trying to make a living out of your competent skills.