The 3 Best Keyboards For Typing (In the 2022 Market)
Date: Aug 23, 2022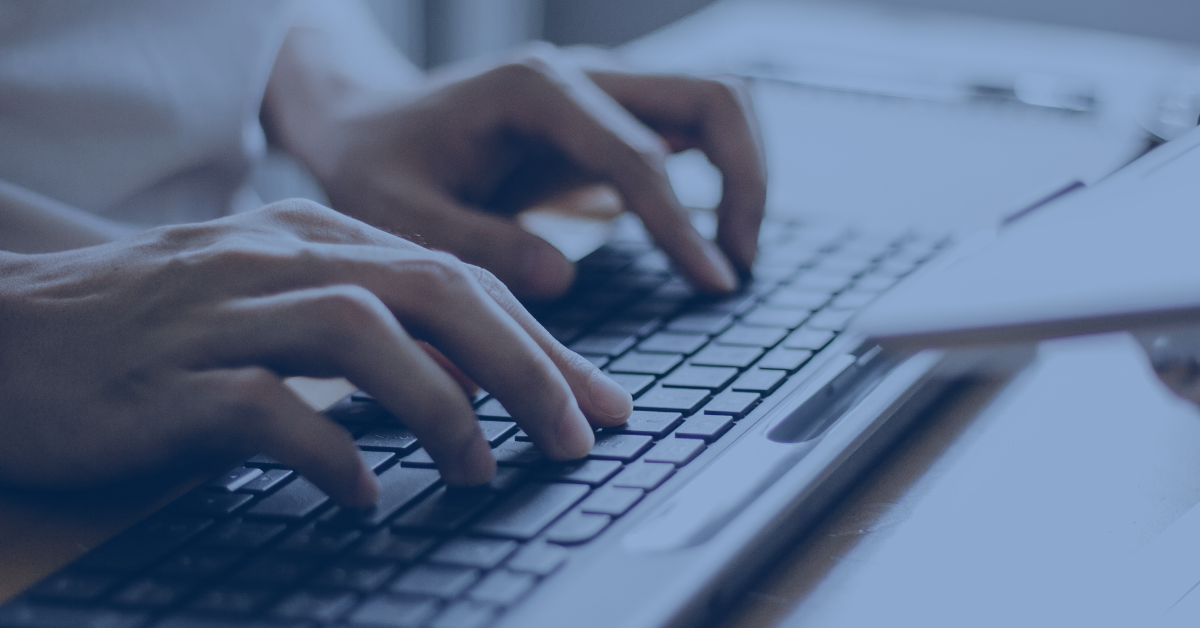 Keyboards play a huge factor when typing, a lot of people look for one that suits their style and preference. That is why there is a never-ending list of keyboards for review because there are differences in their specs. For a summary, here are your best keyboards for typing.
There are a lot of available keyboards in the market right now and what constitutes excellent typing quality varies from person to person, so these keyboards are inherently subjective based on the author's perspective.
It will be safe to just lay down three (3) best keyboards, which are best for typing and still the "market trend."
What Are The 3 Best Keyboards For Typing in 2022?
◾ Logitech K780
◾ Keychron Q6
◾ Ducky One 2 Mini V2


Logitech K780
This keyboard is wide and hefty, despite being built to operate with smartphones and tablets, making it less portable. Although it uses standard scissor switches, which need some force to activate, typing is nevertheless generally light and responsive. It may be used wirelessly through Bluetooth or with a USB, and its multi-device pairing feature allows you to link three devices at once so you can quickly move between them.
Typing is a pleasure with the Logitech K780, because of the circular keys, it might seem strange to some people at first, but you get used to it very soon. The keys have a beautiful low profile and are quite stable. Good key spacing lowers the likelihood of typos. It's challenging to unintentionally press a key because it takes a lot of force to go over the keystroke bump. The spacebar is a little larger than other keys but overall typing on this keyboard is very quiet and won't disturb anyone around you.
There are a few hotkeys on this keyboard (F4–F6 and the search key) that you can change to other commands from a list of presets, but you can't truly program any of them. Additionally, it has the ability to automatically determine the type of device you are connected to and changes the keys accordingly. The primary benefit of this keyboard is that it has a stylish stand for your mobile devices, such as a phone or tablets.


Keychron Q6
This keyboard is the sixth (6th) iteration of Keychron's Q-series customizable keyboards. Like previous models in this series, it features a hot-swappable circuit board, a double-sealed design, rounded PBT keycaps, and a screw-in stabilizer. It also includes some tools that you can use to customize your keyboard. The main difference with this model is its size, which is the first full-size keyboard in the lineup.
It's incredibly well built and offers excellent typing quality. A layer of sound muting foam keeps it super quiet, and the Gateron G Pro Red switches on this unit make key presses feel very light. However, this keyboard is also hot-swappable. This means you can replace the standard switch with the switch of your choice. The keyboard also comes with customization software compatible with Windows, macOS, and Linux.
It also has excellent build quality. The body is made of solid aluminum and the base plate is made of steel, so the entire keyboard is very sturdy and does not bend. It's fairly heavy and has non-slip rubber feet so it won't slide around on your desk. It features a double-mount gasket design with two layers of sound-absorbing foam for a superior acoustic and springy typing experience. The standard keycaps are made of double-shot PBT plastic, smooth to the touch, and easy to type.
The writing quality of the Keychron Q6 is excellent. The double-gasket design makes typing light and a little bouncy, and the two layers of sound-absorbing foam ensure excellent acoustics. In addition, since it is a full-sized keyboard, the key spacing is good and the key stability is excellent.
Like other Keychron boards, the Keychron Q6 has a toggle switch on the top left to switch between Windows and macOS modes. The user documentation lists all default hotkeys and media hotkeys are labeled directly on the board.


Ducky One 2 Mini V2
The perfect keyboard for office use. These unit switches are light and responsive, and quiet enough to keep the sound from disturbing your surroundings in noise-sensitive environments. Unfortunately, there's no palm rest, but its streamlined design and two recline settings are comfortable enough without the palm rest. Also, the lack of dedicated arrow keys may bother some people.
It has a two-tone plastic body that feels solid and has very little flex. Its double-shot PBT keycaps are solid and won't rattle when you shake the keyboard. Minor functions are printed on the surface of the keys and are easily identifiable when using the keyboard. However, light does not pass through them. There are four rubber dots on the bottom that provide a good grip, but the sloping feet are notoriously bad at holding the keyboard in place and can collapse when you move it.
It's wonderfully written. PBT keycaps feel great when typing and are very stable. It has a nice concave curve that helps distinguish the keys. Despite being a compact keyboard, the spacing is not too tight, making it less likely to make typos than usual.
There is no software to customize the Ducky One 2 Mini V2, but all setting changes can be made directly from the keyboard itself and saved to the onboard memory. Hotkeys allow you to set macros and change backlight effects. There are also DIP switches on the underside of the keyboard that allows you to change the position of the Windows key, FN key, and Caps Lock key.




Conclusion
These lists of keyboards for typing will always depend on your style and preference. but always remember that it's more fun to try new keyboards since all of them are simply unique in their own ways.