9 Best Typewriter Brands in the Market
Date: Nov 02, 2022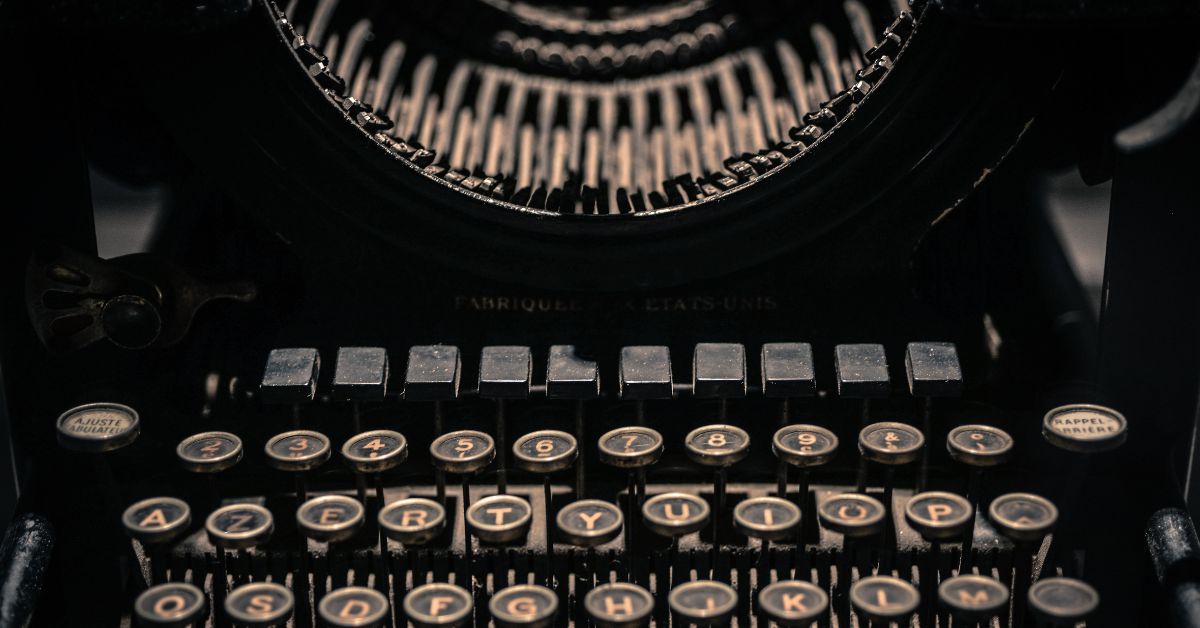 Typewriters have been around for over 150 years. It is not surprising that there are still people who use it, and there is still a market for it. If you are starting to explore which Typewriter to buy first, you just clicked on the right post.
There are a lot of brands, with prices ranging from a couple of hundred dollars to thousands of dollars. But which are the best? This article will introduce you to 9 different typewriter brands, some models from each brand, their features, where you can buy them, and the things that you need to consider when buying typewriters.
9 Best Typewriter Brands in the Market
◾ Olympia
◾ Smith- Corona
◾ Olivetti
◾ Underwood
◾ Hermes
◾ Royal
◾ Remington
◾ Brother
◾ Adler
Olympia
Olympia Typewriter Co is one of the best typewriter brands out there. Their products are durable and well-made and have various models; Olympia has you covered from a basic machine or something more advanced.
Olympia is a German company that has been making typewriters since 1903. They have been tagged as the Mercedes Benz of typewriters due to their quality and premium feel owing to German technology incorporated in each model they produce.
Some of their most popular models include the Olympia SM3, Olympia SM9, Olympia Standard, and Olympia Compact. They also offer electric, portable, and even vintage models.
The SM3 model is designed for heavy and long typing hours, making it perfect when you are writing manuscripts or a book. It has spring-loaded keys, which make your typing experience smoother.
The carriage return of the SM3 is one of the most commendable features because it works to create precise and consistent spacing. The key heads also leave clear imprints on the paper.
However, if you are new to using typewriters, you might need extra force when locking the shift key, as the carriage lifts when you hit the shift key.
If you are starting your typewriter collection, then Olympia is something you would not want to skip.
Source: typewritertechs.com
Smith-Corona
Almost all typewriter enthusiasts and collectors I have searched for own this brand. Inventor and designer Alexander Brown pitched in his to the Smith Corona company, a gun manufacturer, in 1886. Brown intended to build a machine designed for office use that is durable and appealing.
Smith Corona is one of the first companies to manufacture a double keyboard typewriter- one for the low case and one for all caps characters. Smith-Corona produced "blind" typewriters where the typists could not see what they were typing unless they lifted the carriage.
In 1896, the company improved and introduced the "visible" typewriter design. The company began introducing a portable typewriter in 1906, eventually making them the leading manufacturer of portable typewriters. During WWII, their portable typewriters were a favorite among journalists and the military.
Smith-Corona survived the Great Depression by offering more portable typewriters with vibrant colors like sea foam and coral pink and selling more silent typewriters branded as Silent L.C. Smith and Sterling.
So what specific models are popular? The Smith-Corona Sterling produced in the 1950s is a favorite among writers because they can type with it faster. The model's built and mechanisms are straightforward yet very solid. And owing to its simple mechanisms, you can type with it smoothly. The design of its keys fits the typist's fingers as it has deep dents on its surfaces. Its distinct feature is its floating shift key, making it easier to transition from all caps to lower caps.
The Smith-Corona Silent models (Silent L.C. Smith and Sterling) have also become a favorite by collectors and typists, especially writers. The return carriage of the Silent model stays true to its name as they produce a quieter sound when the carriage lever is pushed. This model also has a preset tab that makes it easier for indentation. If you check under the Typewriter, the parts and mechanisms can easily be seen and accessed, making cleaning and servicing easier.
Source: referenceforbusiness.com
Olivetti
Olivetti is an Italian typewriter brand manufactured by Camillo Olivetti, founded in 1908. It became an Italian brand powerhouse distinct for its stylish designs and even its branding. It is said to have significantly contributed to Italy's economic recovery from the war, being one of the most produced typewriters in history.
Under the leadership of his son, Adriano Olivetti, other designers, engineers, and architects collaborated to design products. One of the most popular and awarded models produced was Lettera 22, designed by Architect Marcello Nizolli with Engineer Giuseppe Beccio. It is a portable typewriter weighing 8.2 pounds and measures 27x37x8 cm, according to Wikipedia. Nizolli took inspiration from cars when he designed Lettera 22, employing the technology of press-forming steel used in vehicles.
One of the distinct features of Olivetti Lettera 22 is its type font. Lettera 22 is one of the go-tos of writers for its portability and functionality. Its sleek design is not only pleasing to the eyes, but it also serves practical purposes, such as it is easy to store.
A few years later, the company released Letterra 32 in partnership with Underwood. Like its predecessor, it gained popularity for its design and functionality. It weighs 13 pounds and measures 34x35x10 cm, which is heavier and bigger than Leterra 22. First, you will notice that in terms of design, Letterra 32 has a square look; even its keys are square. Despite its size, it can easily take heavy typing. Even pushing the return carriage is smooth, which is a major plus.
Sources: designwanted.com, typewriterreview.com
Underwood
John T. Underwood is an American entrepreneur who supplied ribbons and carbon paper to Remington, a major typewriter manufacturer in the US in the 1800s. However, Underwood learned that Remington was planning to make its materials, such as the typewriter ribbons. This led Underwood to decide to manufacture his brand of Typewriter to compete with Remington. A German- American inventor and engineer, Franz X. Wagner, sold to Underwood a typewriter design, which pretty much set the standard on what a typewriter should look like. Wagner combined and improved existing designs and came up with four rows of keys, one shift key, and front-striking bars making the blind keyboard a visible one.
Suppose you are a vintage typewriter enthusiast looking to start your collection. In that case, the Underwood brand is for you. Looking for an Underwood typewriter in pristine condition in the Market is quite challenging. The Underwood Typewriter 5 is one of their most coveted models because it is the design, as mentioned, that sets the standard of what a typewriter should look like and the functions that it can render.
However, Underwood might not be the best option in terms of functionality because most models are bulky, except when they began their partnership with Olivetti producing Lattera 22.
Source: mediapost.com
Hermes
Yep, you read that right. Hermes. Besides luxury bags, belts, clothes, and makeup, Hermes manufactured typewriters that became a favorite among writers and collectors. The Hermes typewriter was manufactured by Paillard, a swiss company that makes swiss watches and music boxes and first released a model in 1923.
Hermes typewriters became famous for their portable typewriters; the Hermes Baby, launched in 1935, caught the attention of many for its low-profile design/ thin profile. So if you are a writer who works in cafes or likes to go on trips, this might be your typewriter.
Another buzz-worthy model was the Hermes 3000, introduced in 1958. It offered new features not present in other brands, such as:
◾ an automatic tab,
◾ touch/ tension adjustment lever,
◾ grouped service keys,
◾ first margins that appear at the front of the paper sheet,
◾ and a case that makes it easier to carry.
Well, the excellent carrying case was expected since Hermes specializes in luggage. Typists also appreciated the clarity of imprints the Hermes 3000 leaves on paper. The typewriters also come in aesthetically-pleasing colors that many loved.
Source: typewritertechs.com, antiques.lovetoknow.com
Royal
According to Wikipedia, the Royal Typewriter Company came in a few years later than its competitors, Remington and Smith-Corona, founded in January 1904 by Edward B. Hess and Lewis C. Myers in Brooklyn, New York.
It introduced new typewriter features, non-existent to other brands, such as a new paper feeder, lighter and faster typebar action, visible typewriting, and a one-track rail to support the carriage's weight.
Their portable models were a huge success enabling them to produce one million units on October 9, 1926. They were tagged as the number world's number-one-selling typewriter brand.
One of its memorable advertising campaigns was when Royal dropped crates of typewriters, showcasing its ruggedness and proving its product's durability.
While Royal Model 10 was the Typewriter that made them famous, one of the most loved Royal typewriter models is the Royal Quiet Deluxe. Ernest Hemingway also favored the said typewriter model. The Royal Quiet Deluxe's distinct features include the magic margin, rapid ribbon changers, and paper lock scale.
Source: antiques.lovetoknow.com
Remington
The first typewriters were impractical (slower mechanisms and bulky), which an American inventor and designer, Christopher Latham Sholes intended to solve with his typewriter design. According to Britannica, he signed a contract in 1873 with E. Remington and Sons, a gun manufacturer in the US.
The features of the early Remington models included:
◾ Line-spacing.
◾ The carriage-return mechanism.
◾ The escapement mechanism (enables movement of the carriage, causing consistent letter spacing).
◾ Typebar arrangement converging the center.
◾ Inked ribbon.
◾ The universal QWERTY layout.
There are many models to choose from, depending on what you are using them for. Quiet Writer is the model popular among many because of its features that are pretty similar to the Smith-Corona Silent Super. Both are known to be good if you are a fast typist. The difference is that the Remington Quiet model is taller than the Silent Super of Smith Corona. They also have different key sets. The Quiet Writer model can be used for a bit thicker paper, like specialty papers, since it has a slightly bigger platen diameter. However, Remington's platen is not as easy to remove as the Super Silen Smith-Corona, making it harder to clean and maintain.
Brother
Brother is a Japanese company founded 100 years ago, per its website. It produces various electronic devices, including sewing printers, sewing machines, and information and communication tools. It has a rich history in Europe, where it has been operating since 1958.
In the world of typewriters, the Brother electronic typewriter made its mark in the Market for having the best value for its price. Brother began making electric typewriters in 1985. To date, it has been a popular choice for electric typewriters.
The GX 8250 is one of the most sought models. It is designed for both office work and students, as it is portable and easy to store. It also has a word error detection feature, recognizing 78,000 words. It also has an LCD that can display 16 characters, making it easier to correct wrong inputs before printing.
Adler
Adler started as a company manufacturing automobiles but found its way into the typewriter business in 1898. The Adler typewriters were initially built and marketed for printing businesses. With the company's background in vehicle manufacturing, Adler typewriters were durable and were known for having high-quality materials.
Their brand increasingly gained recognition and soon entered the domestic market. They created more portable typewriters to cater to the needs of their customers. Maya Angelou is one of Adler's fans. You can read more about this brand in All Things Typewriter.
Where Can You Buy Typewriters?
◾ Local thrift shops
◾ Facebook Marketplace
◾ Amazon
◾ Typewriters.com
◾ Mr&mrsvintagetypewriters.com
◾ Typewritertechs.com
◾ Jotandtittletypewriters.com
What to Consider When Buying a Typewriter
Choosing a typewriter can be pretty overwhelming, as many brands exist. However, when buying, you have first to know your purpose. Are you buying for functionality, or are you buying for a collection that you can display? Please consider these questions because typewriters can be heavier and bulkier than tablets or 12-inch laptops.
Consider the smoothness and ease of use; are the buttons you need for writing easily accessible to you? Is the actuation force less heavy than you would want it to be? Is it easy to clean?
You should also check for the availability of parts and services in your area. Check with the seller about the condition and read the manual. Compare prices and join typewriter collectors or enthusiasts groups because they can be good sources of information.
Conclusion
You might want to buy and use a typewriter for several good reasons. Still, we understand that choosing one can be challenging because many brands exist. Suppose you will use it and plan to bring it to coffee shops. In that case, we recommend more portable typewriters, such as the Smith-Corona, Hermes Baby, and the Olympia SM3 and SM9 models. These models are portable and built for heavy typing, so writing your book chapters of a manuscript should be a smooth typing experience. Remington, Olivett, and Royal can be heavy, so they are perfect for office use.
Whichever you choose, you should consider the price points, the potential issues that the unit you will be purchasing has, and the availability of the parts and services in your area.
Have you tried using a typewriter? Which one do you have your eyes set on so far? Share your thoughts with us in the comment section.